We have pieces coming out soon about the state of the positions within Miami, but lets take a dive into the overall state of the Miami Dolphins, and how the rebuild was born, set up and what it looks like for the future of the franchise.
The 2018 accidental rebuild idea and 2019 rebirth
Rewind back to just before the start of the 2018 season, Adam Gase was the head coach, Patriots ruled the roost in the AFC East and the future looked bleak for Miami. Then something took us by surprise, HC Adam Gase and GM Chris Grier purging the roster to put their own stamp onto the team, to take out awful contract decisions, and players not working with the clubs' ideas with names like Suh, Pouncey, and Landry departing.
As we know, Gase left the club at the end of the season, GM Chris Grier stayed on, Coach Flores then became Head Coach in 2019 and another roster purge happened, and this left all signs pointing to a full team and brand rebuild, which is now coming to fruition.
2020 Roster
If you go into this season thinking everything will be the same as last year, please take a breath. Going into the 2020 season, we have already established that Miami will be a lot stronger and are building for the future, which can be seen from their acquisitions of QB Tua Tagovailoa, CB Bryon Jones, LB Kyle Van Noy, and a load more.
There is a great foundation built and one with depth, plus with the current global pandemic going on there are not many spots where there is a significant drop off should an injury occur or if one contracts COVID-19, with some of the significant drop-offs being that of the WR and TE positions.
Combine the strength in depth in most areas of the roster with most contracts being front-loaded, i.e. more money at the start of the contract. It gives Miami a lot of freedom to move after 2 seasons should the signings not live up to their expectations.
By taking a smaller cap hit in future seasons this has all the makings of a roster and team being built the correct way with the future in mind.
2020 Schedule
Let's be honest, the scheduling of the Miami Dolphins is far from sexy and one that doesn't give a clear path to a division title. With the average winning percentage of their opposition of 0.529, 3rd in the toughest scheduling behind New England (1st) and New York Jets (2nd).
We see predictions of 5-11 (bleacherreport.com), 6-10 (cbssports.com) & 7-9 (espn.co.uk) and pro football focus (pff.com) giving the dolphins a 36.7% chance of reaching the playoffs, which would mean a record of at least 8-8 or above.
Personally, I can see Miami at best going 8-8, but every fan has optimism heading into a season. But realistically 5-11 and 6-10 is a likely scenario, which at first view seems bad and even a step back.
However, last season we saw just 9 games lost by at least more than 1 score, so if Miami can reduce that by a large amount and become more competitive in games it would be a big step forward for this rebuild.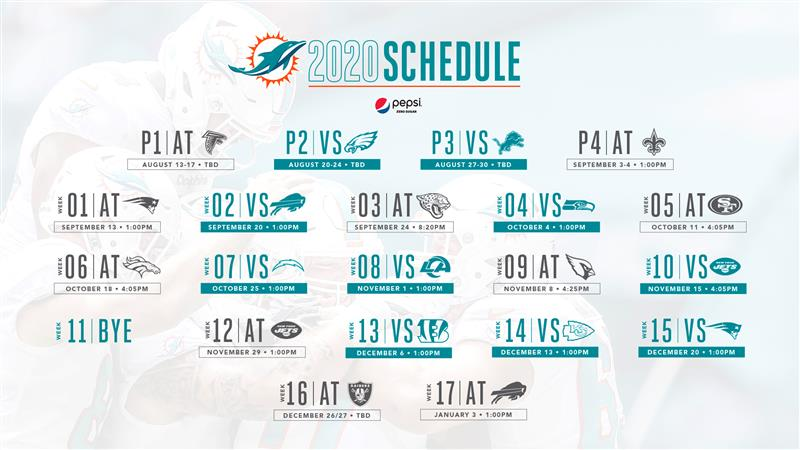 2021 Outlook and Further
According to overthecap.com Miami will have $23.5 million cap space room in the 2020 season which sees them 7th in the most cap space available, giving the team breathing room in the current trading season.
Going into the 2021 season, Miami will have $55.4 million cap space and 11 draft picks after the Charles Harris trade to the Falcons, which gives a bright outlook to the future.
Therefore, while we can see that the road is tough in 2020, it's not without a positive outlook as Miami is well into rebuilding mode. With Tom Brady moving to Tampa Bay, the AFC East is up for the taking and dominance for the first time in at least 20 years.
Miami may not win it this year but could be set up for dominance for the first time since the 90s and the Don Shula and Dan Marino era. However, the rebuild could all be down to a bold move in the 2018 roster purge with Adam Gase and Chris Grier, and the birth of an idea that Miami can reach its dominance again, through Head Coach Flores eyes.
The future is bright and the future is looking like a bright shade of aqua, orange and white.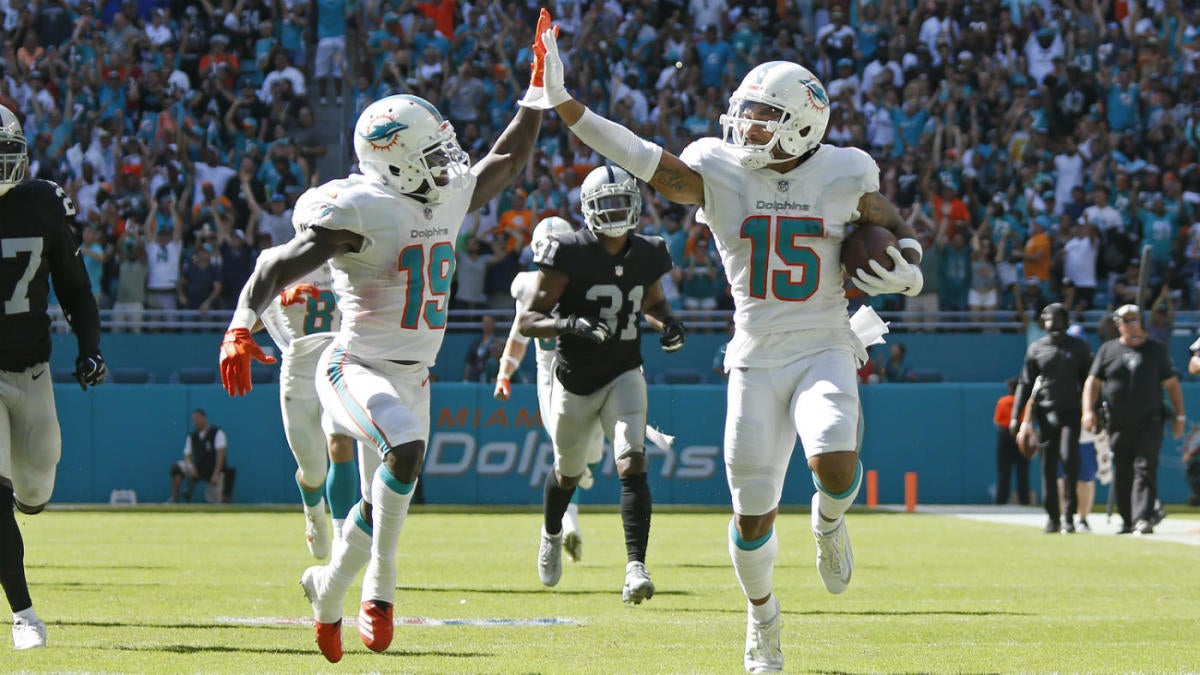 For more like this, you can visit our opinion section, our analysis section. Also, follow us on Facebook and Twitter for news, views, competitions, and much more.